Welcome to Halifax Nova Scotia Real Estate. Search for Halifax Nova Scotia real estate and homes for sale here. This site has extensive information about buying and selling Halifax Nova Scotia real estate. There is detailed IRP information for Military and RCMP buyer and sellers. Information on over 80 neighbourhoods throughout all of HRM with current MLS listings of homes for sale in that neighbourhood as well as descriptions and photos of the neighbourhoods. (For phone users click 

 top right to see Menu)
First Home Buyers have found the First Home Buyers Guide useful. Information on the every aspect of the buying process are found on this site. You can sign up to Request a Homebuyers Package that we will send to you. This package has extensive buying information.
We have over 40 years combined real estate experience and can help you with your next move. Explore this site and contact us if have any questions or would like to discuss us being your Halifax realtors.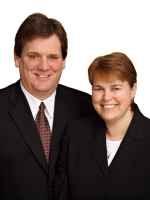 Sandy and Judy Hines
RELO® Certified Coordinator (RCC)
Associate Broker
Phone: 902.489.4663
Mobile: 902.877.4668
Featured Properties
Listing # 202324472
$479,900
Bedrooms: 3
Bathrooms: 2
lot 156 A Kingston Court Three Mile Plains, NS
Welcome to the Woodlands! Conveniently located on the doorstep of the Historical Windsor/ West Hants...
Listing courtesy of
Royal LePage Anchor Realty
Listing # 202321127
$889,000
Bedrooms: 3
Bathrooms: 4
19 Camden Street Bedford, NS
Yes, it's that house! Known through the neighbourhood for it's cheerful aspect, charming wraparound ...
Listing courtesy of
Royal LePage Anchor Realty
More Listings